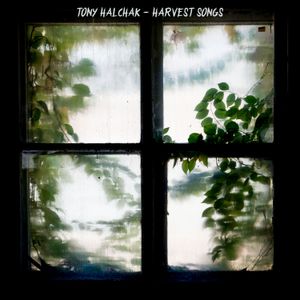 Rockford, MI resident Tony Halchak Among The Year's Most Exceptional Music Projects Nominated In The 16th annual Independent Music Awards 
Tony Halchak, Reeve Carney, Harriet, Death Valley High, Eh440, Jane Siberry, Jackknife Stiletto, Dan Zanes, Fiona Joy, Next To None, Taylor Grey, Esprit d'Air, Wordsmith, Rozina Pátkai, Karim Baggili, Air Traffic Controller, Ganda Boys, Amiss O.mega (featuring Snoop Dogg) and The Bankesters Among The 16th IMA Nominees 
New York, NY February 13, 2018  Folk/Americana artist Tony Halchak of Rockford, MI was named as a Nominee in The 16th annual Independent Music Awards (The IMAs), the influential honors for independent artists and releases. Halchak was nominated for best Roots EP record in the world for his release Harvest Songs. More than 400 innovative self-released and indie label projects culled from thousands of submissions worldwide, were nominated by fans and industry panelists in 96 Album, Song, EP, Music Producer, Music Video and Design categories. 
Nominated along with Tony Halchak is an eclectic mix of established artists and rising stars include: Taylor Grey, Esprit d'Air, Harriet, Fiona Joy, Dan Zanes, Next To None, Rozina Pátkai, Air Traffic Controller, Valerie Smith & Liberty Pike, Jane Siberry and The Bankesters.  Fan-nominated artists in the Song and Video categories include: Reeve Carney, Matthew Huff, MADYX, Ganda Boys, Karim Baggili and Amiss O.mega [featuring Snoop Dogg]. Click here for a full list of The 16th IMA Nominees and Categories 
The winning projects will be selected by judging panels of top recording artists including: Tom Waits, Slayer, Bakithi Kumalo, Michael W. Smith, Sepultura, Amy Lee [Evanescence] among many others; and influential press and talent buyers from the Americas, Europe and Pacific Rim. 
Voting on The IMA site for the fan selected Music, Video & Design winners runs from  February 20th - March 20th at https://fans.IndependentMusicAwards.com 
WINNERS ANNOUNCED at The IMAs Independent Music Party @ Lincoln Center 
The year's best self-released and indie label projects will be announced March 31st 
from Lincoln Center for the Performing Arts in New York City. The free annual indie music celebration draws artists, fans and influencers from around the globe for awards, performances, discussions and parties. 
IMA winners will be promoted to millions of music fans via online & broadcast promotions, performance and distribution opportunities. Details and complete list of Nominees and Judges available at: IndependentMusicAwards.com 
Artistry. Originality. Excellence. 
Now in its 17th year, The Independent Music Awards, produced by Music Resource Group honor the year's most exceptional & artistically daring music projects from self-released and indie label talent from around the globe. And connects them to new performance, promotion, distribution and fans. 
Program winners and nominees include extraordinary artists at every stage of their careers and include Amy Lee, Masta Ace, Valerie June, Meghan Trainor, Passenger, Jackson Browne, Team Me, Radio Radio, ...And You Will Know Us by the Trail of Dead, Girl In A Coma, Apples in stereo, Pokey LaFarge, Killer Mike among many more. 
Submissions for The 17th annual Independent Music Awards will be open in June 2018. Details and eligibility available at www.IndependentMusicAwards.com